Why should you accept digital payments?
Offer more payment options for your customers

Convenient and accessible at all times

Secure and low risk

Cashflow is easily traceable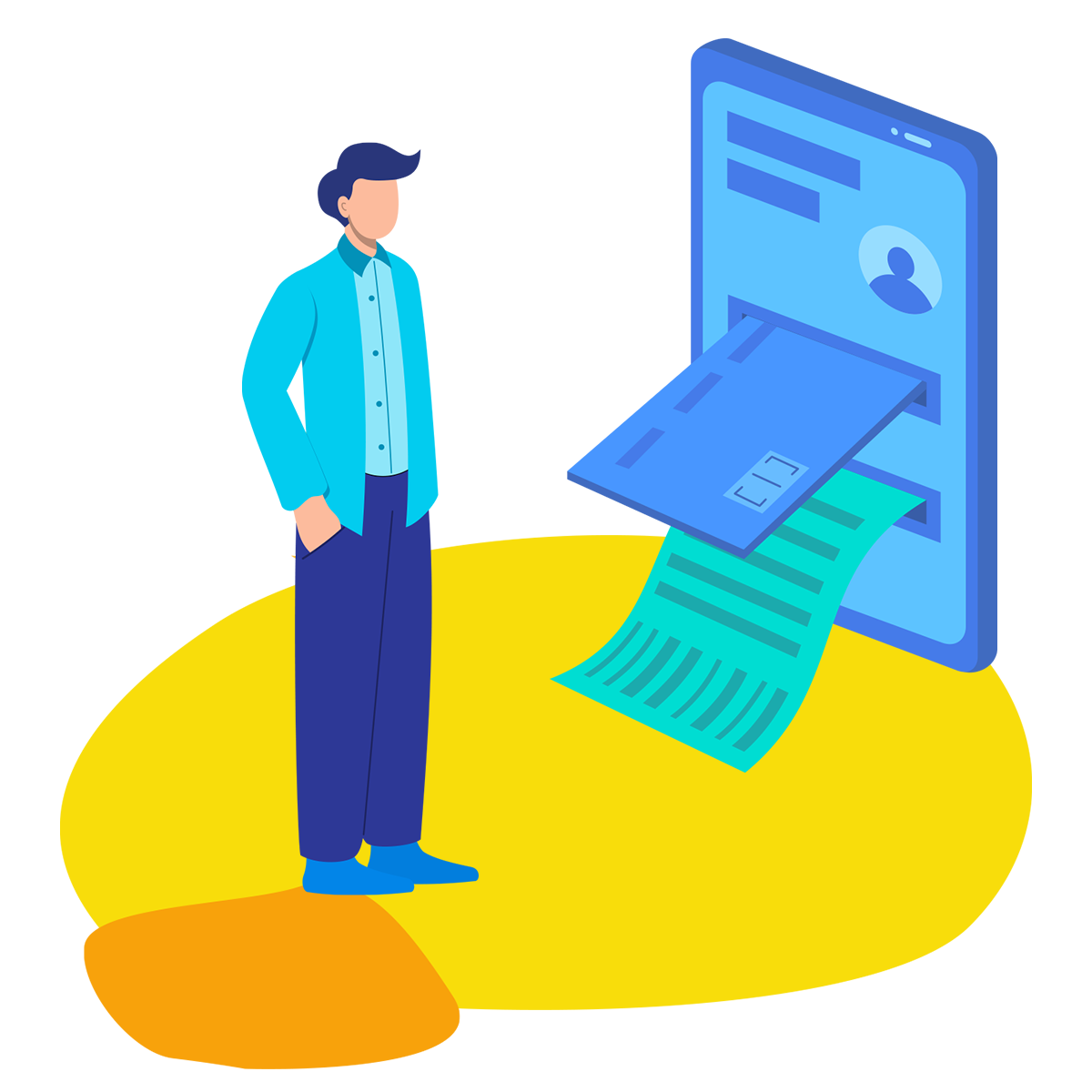 STARPAY IS HERE TO HELP YOU ACCEPT DIGITAL PAYMENTS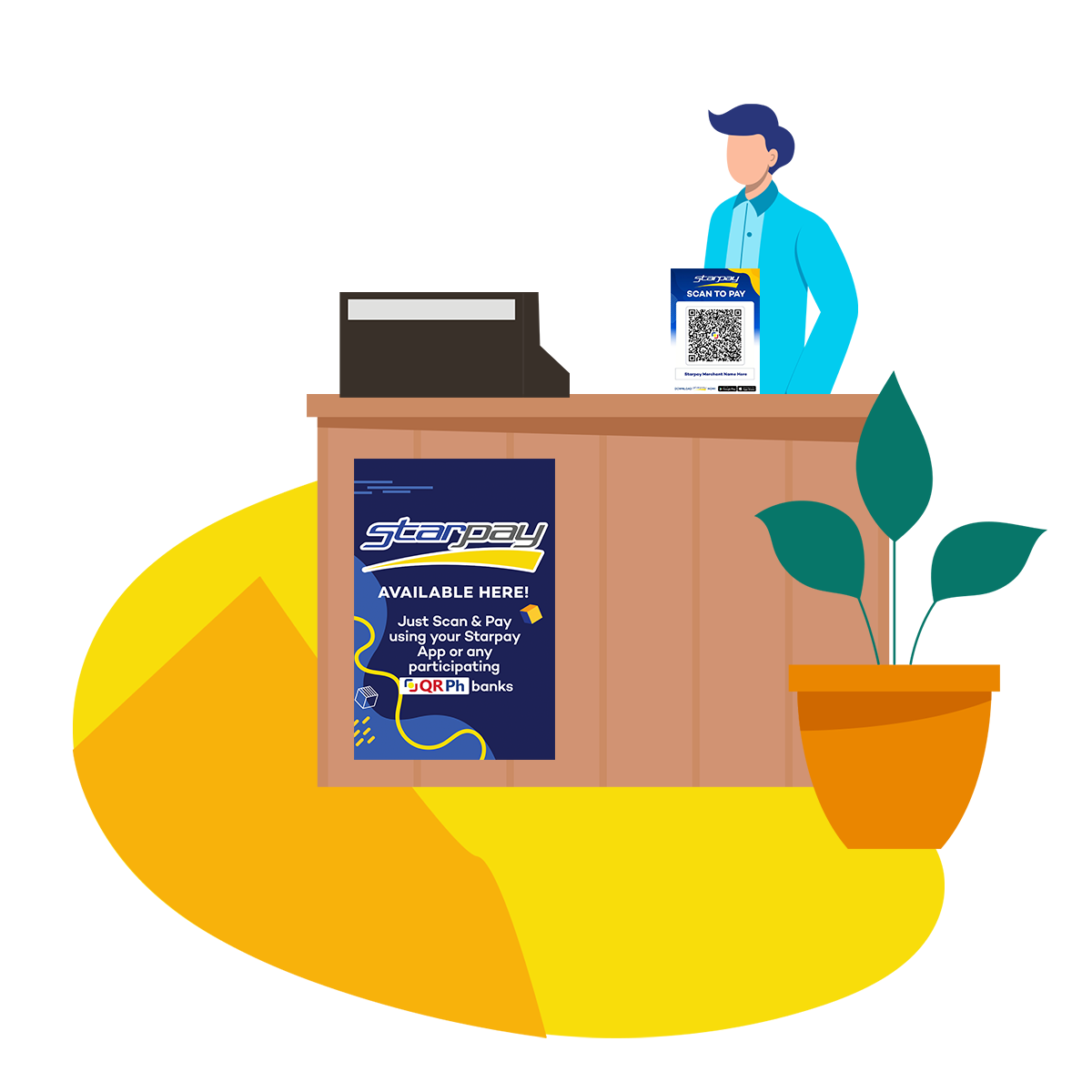 BECOME A STARPAY MERCHANT
No merchant sign-up charges

Free merchant kits (QR Standee, Store Tarpaulin)

Lowest Merchant Discount Rate

Accept payment from 20+ banks and E-Wallet apps
ARE YOU INTERESTED IN BECOMING A STARPAY MERCHANT?
Download and fill-up the Merchant Onboarding form according to your tier level and complete other required documents. Download Link

Email the completed form and requirements to

sales@starpay.com.ph

with the header "Merchant Application [Your Business Name] and [City]". Do not forget to include your contact information in the email.

One of Starpay's representatives will get in touch with you to confirm your application.

Receive your free Merchant Kit! 
FREQUENTLY ASKED QUESTIONS
What types of businesses are allowed to accept digital payments?
Individual Sellers, Professionals, Sole Proprietorship, Partnership, Corporation
What is Starpay Pay with QR?
Pay with QR is an offline and online payment solution for merchants with physical stores, Customers will be able to pay using any other QRPh EMI or Bank App participants through a static QR Code provided by Starpay.
How to use Pay QR?
User shall have any e-wallet or bank app participating in QR PH, then open the QR Scanner in App, User shall scan your store's QR Code to pay.
What are the requirements to become a merchant?
Starpay has a list of merchant requirements that merchant applicants can refer to, open the link to redirect you to the downloadable application: [LINK]
Are the provided Merchant Discount Rate (MDR) negotiable?
How do I see my transactions as a merchant?
Starpay can provide exported reports for the end of the month, for merchant consolidation and settlement.

Operations Portal for Merchants will be available for free. 

An SMS will be sent notifying your real-time transactions using your QR.
How do I cash out my merchant account earnings? Is weekly cash-out available?
Cash-out is scheduled monthly that will be settled through your provided bank account.

Yes, weekly cash-out is also available, however you are required to send an email request to our team.
Should I be a resident of the Philippines to become a merchant?
Yes, Starpay requirements are only applicable if the user is a local or identified as a Filipino citizen.
Who can scan to Pay QR with Starpay?
Below is the list of banks / e-wallets that adopted QR Ph as of March 31, 2021:
Sender/Receiver

Starpay Corporation

AllBank (A Thrift Bank), Inc. 

Asia United Bank Corporation

Bank of the Philippine Islands / BPI Family
BDO Unibank, Inc.

Card Bank Inc, (A Microfinance – Oriented Rural Bank)

China Banking Corporation

DC Pay (Coins.ph)
ING Bank N.V.

Land Bank of the Philippines

Maybank Philippines, Inc.

Metropolitan Bank and Trust Company

PayMaya Philippines, Inc. (QR Receiver Only, Non-QR Sender)
Philippine National Bank

Philippine Savings Bank

Queen City Development Bank, Inc.

Rizal Commercial Banking Corporation

Robinsons Bank Corporation

Rural Bank of Guinobatan, Inc.

Starpay Corporation

Sterling Bank of Asia, Inc. (A Savings Bank)

Union Bank of the Philippines

USSC Money Services, Inc.
How do I verify that I successfully received payments from users?
Merchant will receive a real-time SMS notification for every successful payment made.
What if the user scanned the QR twice?
Dynamic QR expires upon the first successful scan. 

A Static QR would ask  for an amount, and would have a confirmation screen before a User may proceed with a transaction. 
Do I need a smartphone or internet connection to accept QR Payments in my store?
Merchants do not need a smartphone or internet connection to accept payments. Merchants only need a feature phone that can receive SMS notifications. The customer needs a smartphone and internet connection to use Pay QR.
What if I experience an unexpected error in the payment process, what do I do?
Ask the User to re-login to his account. If this does not resolve the issue, ask the user to restart his/her phone. If the problem persists, contact the Starpay customer support team at these numbers (02) 8 333-7827, 095-0986-7827, 093-9600-0020, and 092-1777-7722. You may also send us an email at help@starpay.com.ph.
Account Upgrade
Gain access to more features when you upgrade
Add Money
Select any of our trusted cash-in partners both online and offline
Send Money
Instantly send money to fellow Starpay users